GM VAN LINES
The best choice for your relocation.
Our company, GM Van Lines has been in the relocation business in Florida for over 10 years. As the owners we have a combined 41 years experience in the moving industry. In that 41 years time we have relocated over 80,000 families and businesses. We have relocated high profile clients like the FBI, IRS, and Social Security offices as well as big company complexes and even bigger accounts. With this kind of experience it make it a breeze to move you and your family.
We make sure that all of our employees are highly trained and have a caring and compassionate nature. So they will be understanding to your needs during the craziness of moving to a whole new life. Our training consists of packing and unpacking training, lifting techniques, loading and unloading training, and drivers training. All of this training is focused on the care of the boxes and furniture so they arrive safe and sound from your old house to the truck to the new house and all points inbetween.
We focus mainly on relocating in the South Florida area but can move families all over Florida. Some of the places we have performed moves are places like Miami, Palm Beach, Orlando, Sarasota, Fort Myers and all points in between. Our main three counties are Miami-Dade, Broward, and Palm Beach. So if you and you family or business need to move to a more prosperous area let us know. We will take care of all your needs.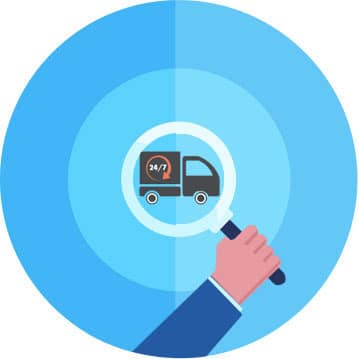 GM Van Lines Moving & Storage, Stress Free Relocation at a GREAT price!
We are your best choice when it comes to
Miami local movers
, we also do a lot of business as
Fort Lauderdale local movers
but we service all points in between.
Free Online Estimates
Our online estimate is a great way to get a ballpark figure of what your move will cost. We can then set up an Onsite estimate.
.
.
Get Quote
Accurate Onsite Estimate
Bullseye! An onsite estimate is the most accurate way to tell what your move will cost. We can then find ways to save you money.
.
Get Quote
Certified Customer Reviews
We all know if you are satisfied with the service you are supposed to receive people don't normally write a review. We encourage our customers to do so, and they do!
Read More
Our experienced team will provide you with excellent support and assistance throughout your move, answering all your questions and concerns and being there for you from the beginning to the end of the service.
Each and every one of our employees represent the spirit of our company, being driven, committed to provide you with a service of excellence. We go through great lengths to select and identify the best of the best in the industry with diverse experience and skill sets that will provide the professionalism and expertise you need to experience a stress free move.
GM Van Lines, is one of the most competitive and reliable moving company in the industry. Our goal is to excel and meet all your expectations and transport your shipment safely and delivered to you in a reasonable time frame.